The Dudley Grant Memorial Trust (DGMT) was established in 1989 to commemorate the life and work the late Mr. D.R.B Grant whose death in 1988 ended an illustrious career in the field of education.
Mr. Grant's commitment, and significant contribution to Early Childhood Development (ECD), locally, regionally and internationally highlighted his career. He is frequently referred to as the "Father of Early Childhood Development " in Jamaica because of his extensive work in this area with policy makers, teachers, parents and children at a time when ECD was not identified as a development priority. The Bernard van Leer Foundation, which funds ECD programmes worldwide, provided a small grant, which was used as seed money to establish the Trust in recognition of Mr. Grant's contribution as an outstanding trailblazer and pioneer in ECD in Jamaica.
Our Mission Statement
"To be a centre of excellence whose primary function is to advocate on behalf of Early Childhood Development in Jamaica".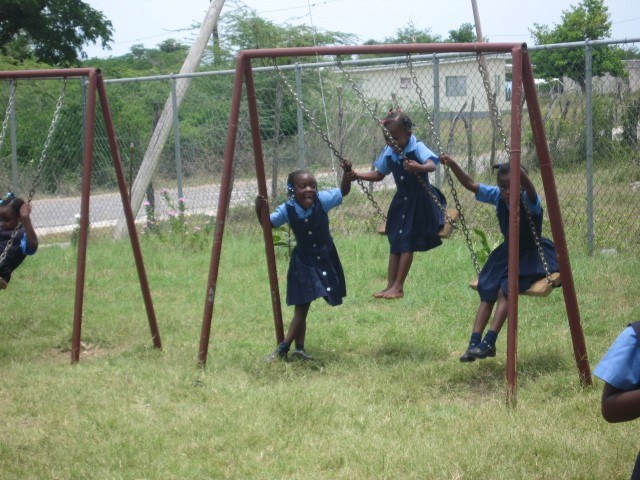 The aims/objectives of DGMT are to:
Build the image of the Trust and attract support for its work
Advocate on behalf of ECD and inform national policy
Target agencies which focus on poverty alleviation, with a view to ensuring the inclusion of ECD among their priorities
Facilitate improvement in the management practices in the basic school system
Conduct, document and disseminate research on ECD
Advocate for and support human resource development in the area of ECD including the training of Resource Centre Managers and par-professionals
Spearhead public education in the area of ECD, with special emphasis on parenting education
Provide scholarships and bursaries annually to final year student in ECD programmes
To support the continued development of the Dudley Grant Early Childhood Resource Centre
Maintain links with traditional sources of support, identify new sources and increase
the support available for ECD